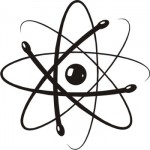 Shine Naturally Now
Presents
The Gems of Excellence Program
The Gems of Excellence is the foundation program of Geotran, which is a language of ALL possibilities. Geotran clears negative experiences (yours or others), allowing you to re-discover your AUTHENTIC SELF, and integrates your OWN future goals and dreams. The result is rapid personal transformation.
The Gems of Excellence program offers four different integrations to achieve the above:
The Miracle Integration, which deals with the way you learn, the way you hear and comprehend. It deals w. dyslexia, all midline movement, and more
The Peace Integration, is for restoration of lost ideals and violations of Universal Laws
The Four in One, addresses inner hearing and self-trust
The Living, restores your ability to receive and be blessed
Dates: August 15th & 31st 7-9PM @ 119 Main St., 2nd Fl. Nanuet
August 26th NYC 8-10PM @ TRS Prof. Suits, 27 William St.
To register contact Marija Santo-Sarnyai at (201) 388-4661 or                                              e-mail fourflamingo@yahoo.com