I am a Certified Naturopath specializing in nutrition and herbology, and a Geotran teacher and practitioner. I have a background in law from Eastern Europe, and worked as a paralegal in the United States for a number of years. I met a person at one of my paralegal jobs, who introduced me to my passion and mission: Natural Health, and Geotran.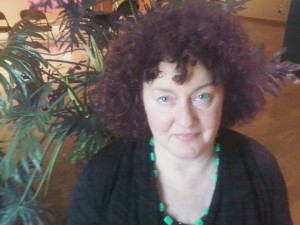 I grew up in the former Yugoslavia, and came to the United States twenty seven years ago. Finding alternative health and spirituality here is a gift from above for me, and I would like to touch as many lives as possible. My goal is to keep families together, people happy, healthy, in choice and connected. I founded Shine Naturally Now in 2003.
Issues have been accumulating for thousands of years, going from generation to generation becoming a very heavy burden. In order to start something new, we need to let go and/or stop something. I would like to show how easy, simple and fun this journey could be. This process could happen in a very short period of time, leaving time and room for Success, Peace, and Love. We are here to LIVE our lives to the fullest.
I have been a Geotran practitioner for seventeen years, and touched the lives of thousands. Geotran is a hands on technique based on ancient healing methods and most recent scientific findings. It clears past negative experiences in minutes sometimes in seconds, and integrates future goals that clients set themselves in a playful, fun and easy manner. It is easily combined with any other healing modality, or profession.
I have a daughter, who is also a Geotran practitioner. Growing up with the program she found her purpose in the World very easy and fast.
My hobbies are kayaking, dancing, gardening and pressed flowers.  In the new year I'm planning to take singing lessons, learn to play the guitar and learn French.
I speak fluent Hungarian and Serbo-Croatian, and sessions are available in these languages also.